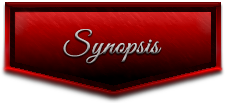 A glance. A touch. A word. And then it begins...
When an alpha falls in love, it's not just about the fire. It's the spark. The moment he's pushed to his limits by the person who will transform his life and his heart forever. He just doesn't know it yet...
The push. The pull. The possibilities...
The hottest heroes. Their greatest challenge. Nothing they've ever conquered will equal the ultimate quest of all--or the excitement of that journey. Nobody knows this better than twelve of your favorite romance fiction stars, bringing you their ultimate alpha males in short stories meant to make you smile, swoon, and celebrate the best part about falling in love…
The seduction.
Once Upon An Alpha along with 4 Paws for Ability, and these several bestselling authors, bring you this page turning, limited edition, anthology that's sure to keep you up well past your bed time and craving your own Alpha of Seduction.
Authors Contributing to Alphas of Seduction:
Victoria Blue - Threadbare
Author Mary Ting/M. Clarke - Always and Forever
Avery Flynn - Little Tease
Anissa Garcia - Lost Seduction
Jenna Jacob - Seducing Sophia
Isabella LaPearl - Just A Little Mischief
Mickey Miller - Picked Up
Lauren Rowe - The Secret Note
KM Scott - Hard As Stone
Sierra Simone - Red and White
For more information about this nonprofit organization: http://4pawsforability.org/
Alphas Of Seduction is full of quick, hot steamy romance stories from some fantastic authors. Some authors I am familiar with and the others have gained a new fan! I recommend curling up in your favorite chair and just digging in. You will not be disappointed! So many hot alpha men together in one book can definitely get any heart rate up!
All of these authors deserve thanks for taking the time to contribute to this anthology that is raising money for a good cause.